Sep 15th, 2016
Thanks to everyone who came out to my presentation at the Sept 2016 NEWDUG meeting. We had a great turnout! You can get an idea from this pre-talk and dark picture.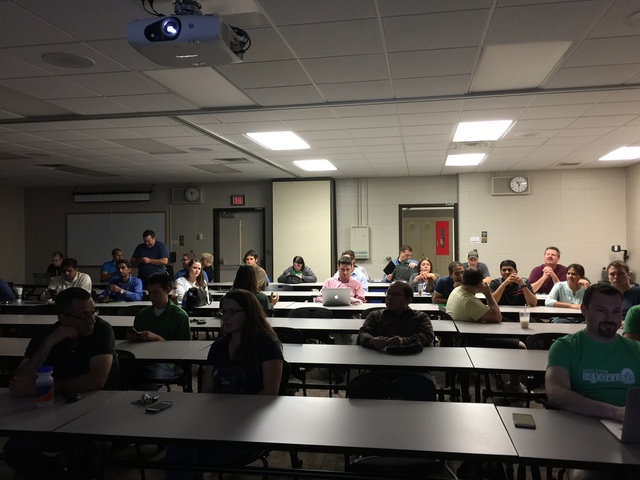 Also, I had a bit of a hair issue going on....
@jptacek shows off an another stellar hair day tonight at @newdug as he talks Angular vs React #Angular #React pic.twitter.com/4KibrGXZeZ

— Skyline Technologies (@skylinetweets) September 14, 2016
My slide deck is online at http://newdug0916.jptacek.com and the Git repo for the slide deck is at https://github.com/jptacek/NewDug0916. I have also created a very vanilla PDF for download.
Thanks again to everyone who came out and engaged in great conversation!